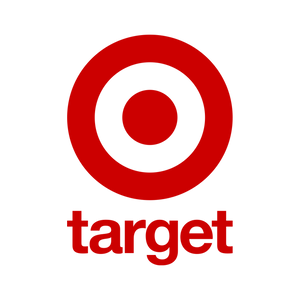 The Growing Truly Indulgent, Lower Sugar, Organic Chocolate Brand is Now Available in Select Target
Stores and on Target.com as Part of Better-for-You Chocolate Set

Vancouver, BC (September 20, 2023) – Chocxo, the great tasting, lower sugar, organic chocolate brand made with simple quality ingredients, has expanded its U.S. presence into over 200 Target stores as part of a limited store better-for-chocolate set.

As of this week, Chocxo will be on shelves in over 200 Target retail stores across the United States as well as available for order on Target.com. The following Chocxo products will be available in select stores and online: Dark Chocolate Coconut Cups, Dark Chocolate Almond Butter Cups, Dark Chocolate Peanut Butter Cups and Chocxo's newest Dark Milk Chocolate Toffee, Almond & Sea Salt Snaps.
"We are so excited to be part of Target's Better-for-You Chocolate set," said Christian Quie, Chocxo's VP of Sales. "Chocxo's core product promises of 1) great taste, 2) simple organic ingredients, and 3) less sugar than mainstream offerings align so well with the desires and shopping preferences of the Target guest. We are thrilled that Chocxo is now available at Target – we are sure their guests will fall in love with Chocxo."
Shoppers can visit https://chocxo.com/pages/chocxo-at-target to find the nearest Target location carrying the truly indulgent, lower sugar, always organic Chocxo line-up or visit Target.com to place an order to have it ship direct to home.

For more information about Chocxo please visit www.chocxo.com or check out @Chocxochocolatier on Instagram, and @ChocxoChocolatiers on Facebook.

About Chocxo
Born from decades of chocolate making experience combined, Chocxo was founded in 2014 by passionate chocolatiers on a mission to share the joy of truly indulgent chocolate that is naturally better for you and the planet. Chocxo crafts a line of truly indulgent premium chocolates from simple, organic ingredients that are naturally lower in sugar (without artificial sweeteners or sugar alcohols). Chocxo chocolates are made from sustainably-sourced organic cocoa beans that are naturally more flavorful, hence, needing less sugar to taste incredible. Chocxo's Dark Chocolate Peanut Butter Cups, Dark Chocolate Almond Butter Cups and Dark Chocolate Coconut Cups have recently won product awards from Good Housekeeping, Cosmopolitan and DeliciousLiving, among others. Chocxo is a proud partner of RePurpose Global and all Chocxo products are Certified Plastic Neutral. All Chocxo chocolates are made in Vancouver, BC, and ship to chocolate lovers worldwide.
Comments (0)